Children of Sarechal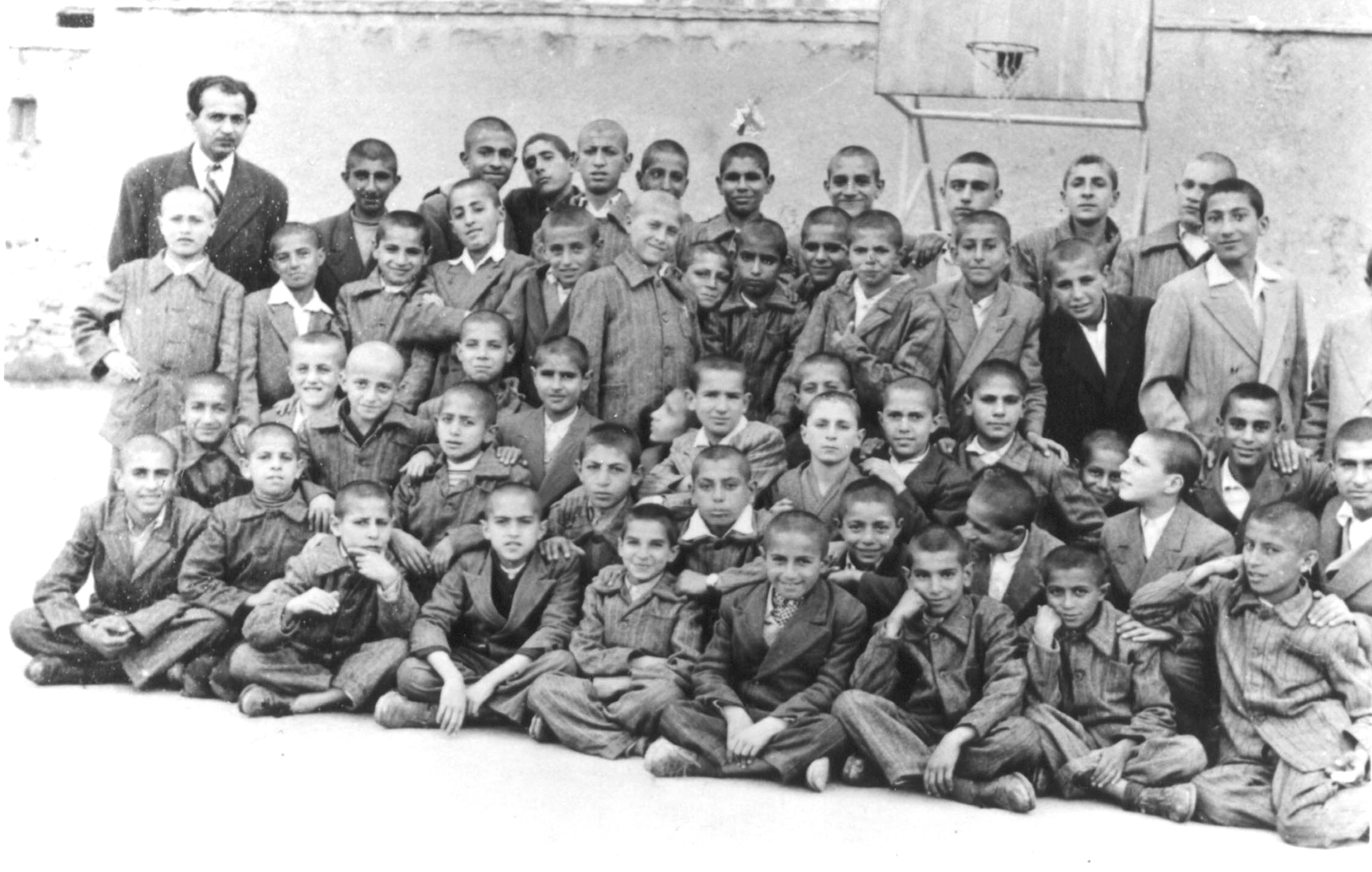 A Group of Students in Tehran at Madress-e- Etehad
of the Alliance Israelite Universelle
We all have memories and photos of our young lives that we talk about, dream about and hold onto so tightly. A poem by Jahangir Sedaghatfar, an alumnus of Sarechal, published in Daftar-e-Honar (vol 7, No.12, Feb 19,2000, translated by R. Shaoul) may be speaking for all of us and for the pictures we have on our walls.

Memories on the Wall
by Jahangir Sedaghatfar (Trans. by R. Shaoul)
Shoulder to shoulder we stand,
On the threshold of manhood,
Mosaic frame holding our carefree figures to the wall,
Smiling across the years in somber black and white.
Yet memories explode in a rainbow of colors,
Green buds of hope,
Red blossoms of happiness,
A golden halo of friendship.
All the while, behind the bright hues,
The wall begins to crumble,
The memories begin to fade,
As patiently, relentlessly, time waits to steal my rainbow.